Neighborhood
Last Stop on the R Train in Queens Leads to a Trip Back in Time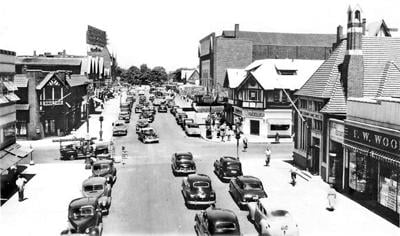 When the R train pulls into 71st Avenue, aka Continental Avenue Station in Forest Hills, it has completed a journey from Bay Ridge through Manhattan and into Queens.
The M train also ends its route here, though starting only a few miles away in Middle Village before heading through Brooklyn and Manhattan and back to Queens.
It's a neighborhood I know well, since I did most of my growing up here. Some of the longtime businesses I remember as a kid remain, others are gone. One mainstay on Austin Street is Cheese of the World, which has been in business since 1965. If you need a certain type of cheese, there's a good chance they will have it.
"People love the Manchego, the aged Goudas, the Raclette, especially this time of year people love to melt some cheese, put it in a fondue pot and just go at it with bread," said cheese monger Joseph Engel.
Residents also have the option of taking the Long Island Railroad to get to other parts of Queens or Manhattan or east on Long Island. A walk under the tracks brings visitors past a mural of Forest Hills Punk Rock Legends "The Ramones."
A few feet later, it's a trip back in time to Forest Hills Gardens, one of the country's oldest planned communities with its old Inn and Town Square area and Tudor style homes. Areas like this give Forest Hills a suburban spin, with the conveniences of the city.
"It's absolutely beautiful, they do an amazing job preserving the architecture," said Anna Maria Smeraldi, who grew up in Forest Hills.
Speaking of architecture, how about the Forest Hills Tennis Stadium, once home to the U.S. Open and more recently a concert venue.
Another throwback is Eddie's Sweet Shop, which has been serving up ice cream on Metropolitan Avenue for ages.
From Queens Boulevard, you can see the skyline in the distance, no doubt to residents that they are in New York City.
"It's a little suburban, but not too much, a little cosmopolitan still," said Albert Colon, who I bumped into watching the LIRR trains rolling under the 67th Avenue Trestle, a favorite spot while growing up here.
"We're far enough out that we have a little bit of space from the city, but it's still close enough that we can go there when we want and we are still in New York. We are New Yorkers," said resident Nicole Petefish.
Courtsey : ROGER CLARK  NY1.com