Neighborhood
Here's Your List Of Queens Eateries Participating In NYC Restaurant Week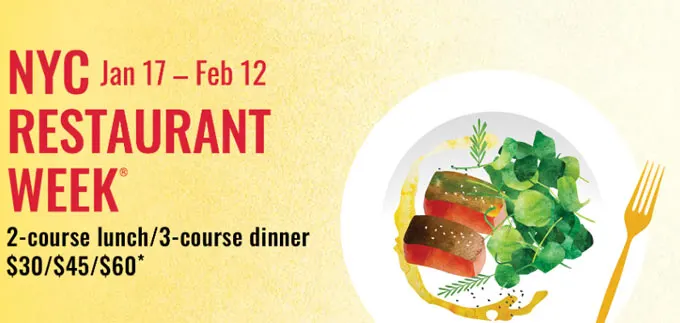 NYC Restaurant Week is underway, so nix that skillet and bring family and friends to your favorite neighborhood spot, or get inspired and break bread somewhere new and different. During this special citywide culinary event, food-lovers will enjoy curated menus and prix-fixe prices that are easy on the wallet.
Bookings began on Jan. 17 and are available until Feb. 12, and you can reserve a table at 30 participating Queens restaurants, along with hundreds more across the five boroughs.
Whether you're a resident or just visiting, explore the "World's Borough" for some of the best and most authentic eats in town — the gastronomic options are endless.
"Restaurant week gives Queens residents and those from other parts of New York City, the opportunity to feast at some of the borough's finest eateries, including new spots, like Jungly in LIC and old favorites, like El Gran Coffeeshop in Jackson Heights," said Joe DiStefano aka the "Culinary King of Queens." "Like Queens itself, this year's roster is quite diverse and there's something for everyone!"
All participating restaurants are offering brunch, lunch and/or dinner for $30/$45/$60. Saturdays are excluded, so only regular menu prices apply at that time.
"This is a great chance to try a new place that you've been contemplating for a while or return to a favorite spot for a feast," Queens Tourism Council Director Rob MacKay said. "It's also a chance to support local businesses that hire neighborhood residents, support local sports teams and keep thoroughfares clean and safe. I hate to use a cliche, but it's truly a win-win situation."
Below is a list of participating Queens restaurants. 

Astoria
Meet the Meat, 23-92 21st St. (steakhouse)
Hoja Santa, 40-17 30th Ave. (Mexican)
Rivercrest, 33-15 Ditmars Blvd. (bar/restaurant)
Chano's Cantina, 35-55 31st St. (Mexican)
Fresco's Cantina, 12-14 31st Ave. (Mexican)
Bayside
Papazzio, 39-38 Bell Blvd. (Italian, seafood)

Corona
Leticias, 40-32 National St. (Ecuadorian)
El Gran Coffee Shop 2, 96-11 Northern Blvd. (Latin American)
Flushing
Kaizen, 33-70 Farrington St. (Japanese, sushi)
When In Bangkok, 161-16 Northern Blvd. (Thai)
FOREST HILLS
Guantanamera Restaurant, 110-80 Queens Blvd. (Cuban)
Keuka Kafe, 112-04 Queens Blvd. (new American)
Mas Tortilla, 113-27B Queens Blvd. (Mexican)
MoCA Asian Bistro, 107-18 70th Rd. (Asian fusion)
Queens Bully, 113-30 Queens Blvd. (barbecue)
Tuscan Hills, 110-60 Queens Blvd. (Italian)

Jackson Heights
Romeo's Italian Restaurant, 74-27 37th Ave. (classic Italian)
Addictive Wine & Tapas Bar, 87-01 Northern Blvd. (Mediterranean, Spanish)
Queensboro, 80-02 Northern Blvd. (American)
El Gran Coffee Shop, 86-10 Roosevelt Ave. (Latin American)
Little Neck
La Baraka, 255-09 Northern Blvd. (French)
Long Island City
Takumen, 5-50 50th Ave. (Japanese, sushi)
Jungly, 12-23 Jackson Ave. (American, eclectic)
Il Falco, 21-50 44th Dr. (Italian)
American Brass, 2-01 50th Ave. (new American)
Maiella, 4610 Center Blvd. (Italian)
The Rockaways
Bar Marseille, 190 Beach 69th St. (French)
Sunnyside
Arriba Arriba Sunnyside, 40-15 Queens Blvd. (Mexican)
Sanger Hall, 48-20 Skillman Ave. (bar, burgers)

Woodhaven
Neir's Tavern, 87-48 78th St. (bar/restaurant)
courtesy of QNS.com